Bharat gas a large number of consumers in India and is one of the well known as company. They have their several products and one among them is the LPG gas which is used for cooking purpose and consider as one of the safe cooking fuel. Bharat gas is owned by the government of India. This company is one of the largest petroleum company in India. And it is subsidiary for Bharat Petroleum Corporation Ltd. The company has both the commercial and the domestic users and millions of total user now. This article is specially for the Bharat gas users and for the new users who want to know how to get a connection from Bharat Gas.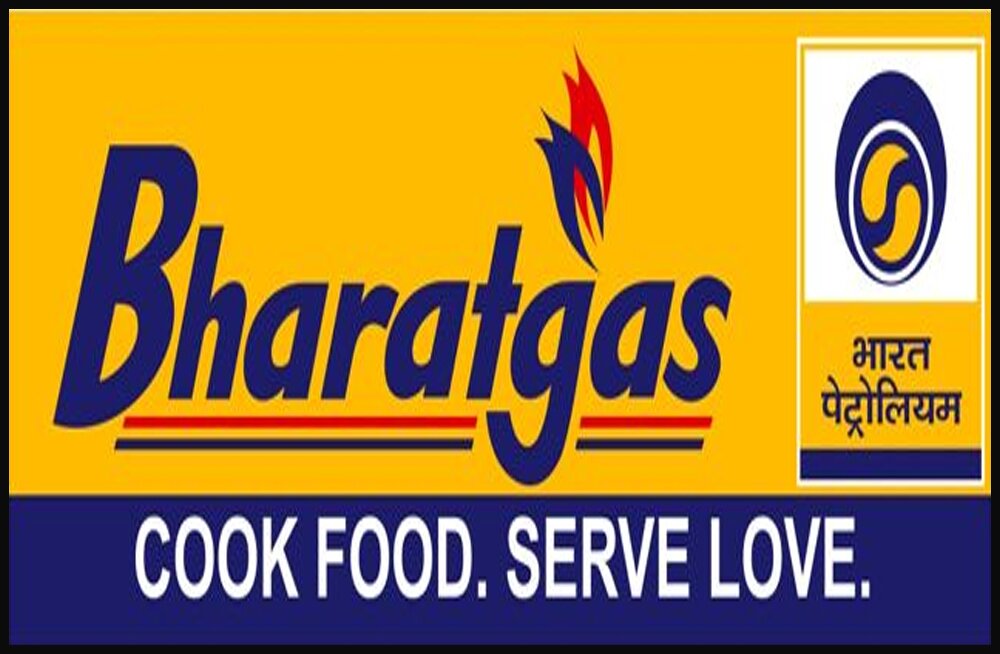 In this article, you will find the detail procedure for the online portal of Bharat gas. You can use this portal for a number of actions like order a gas refill, register KYC, check for subsidy, Transfer gas connection and even you can surrender your gas connection using this portal.
See More: HP Gas Login, New User ID Registration, Forgot Password [How To]
How to register new User ID for Bharat Gas?
The overall process of becoming an user of the Bharat gas is very easy. There is some pre-requisite for this. One is that your phone number must be registered with the Bharat gas. This mean you must having a registered phone number and the second one is that you do not have any previous account with the same customer number. There can be only one account associated with one account. If you fulfill these two conditions only than you can go with the following steps. Here are the steps –
First you need to open the Bharat gas portal. You can open this in your browser and can also open this on your smart hone.
Once the page get loaded, you need to click on the New option. This option is present at the top right corner of the page and after clicking a new page will get open up.
After this you will land into new page. Here you need to give the details like customer id and the registered phone number. Once you fill these details, click continue an a new page will be loaded.
Now, you need to verify your phone number For this, an auto generated OTP will be send to your number. You need to fill this pin and verify your phone number.
After that you need to set a username and password for yourself. The username must be unique and the password should follow all the guidelines. Once you completed all these steps, you will become an registered user and you can login to the Bharat gas portal using this id and password.
After login to your account, you will get different option and you can use any of the option as per your need.
You can now book the a Bharat gas cylinder for yourself and can also user several other options. This online portal also let you to make the payment. You can make the payment through the online payment portal and can also opt for the cash on delivery option. After booking you will get confirmation message on your registered mobile number and a reference id and with the help of this id, you can trace your order. There are also lot of other services which you get use with the help of this online portal. This is available 24*7 and your request will be executed as soon as it is received. The other options like if you want to get knowledge about the subsidy, or you want o submit KYC, or you want o refill your cylinder. You can get all this done, by using this online portal.
How to Recover the Lost Password for Bharat Gas Account?
Now, what if you have forgot your password for the created account? You can only login to the account using this account using the username and password. So, need not to worry, we will provide you some steps and with the help of this steps, you can get a new password for the account –
You need to open the Bharat gas portal again. The link for this portal. Once you land on this page, you need to login to your account.
After this click on the sign in option which is provided on the right top corner of the page. Now, you will get land to a new page.
Once the page get loaded successfully, you will see the option for the Forgot login id/.password. You need to click on this option. Now it will take you to a new page.
Now, you will be asked to enter your customer number and the registered phone number. You must have these information with you. Once you enter this, an auto generated OTP will be sent to your number and you need to enter this OTP to the provided option.
Once you verify this OTP, you will get to know your username and password. You will get a text message on your registered phone number. This text message contain the user id and password of your account.
This is the complete step to get your customer id and password back if you forgot them. If you do not know your customer number, you can check this on the subscription voucher or can also find this on the delivery slip.
Bharat gas has provided their customer care number also. Although, you will not find any difficulty while ordering through this portal, but if in any case there is some time of issue, you can call them. The customer care number for Bharat gas is 1800 233 3555. Apart from this, there is also one emergency number The emergency number is 1906. You can call this number in case of any emergency like Leakage of gas.